Bluegrass Babydolls
Home Foundation Flock For Sale History Livestock Guardians Our Farm Marketing Team Links Contacts
Guardians of the Flock
Introducing a future endeavor of Bluegrass Babydolls:
Kentucky Kangals!
Kangals are a rare livestock guardian dog from Turkey.
Bella and Braden will be providing beautiful LGD puppies in the future.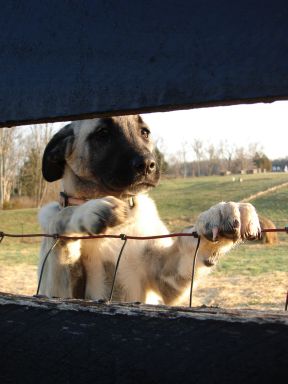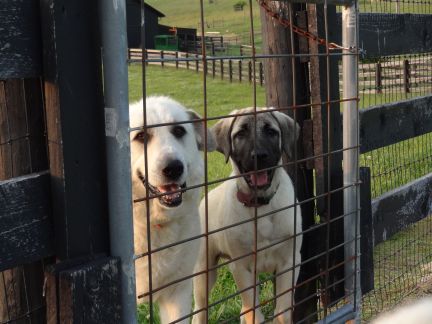 Bella Blue (left); Braden mentored by Madison (right)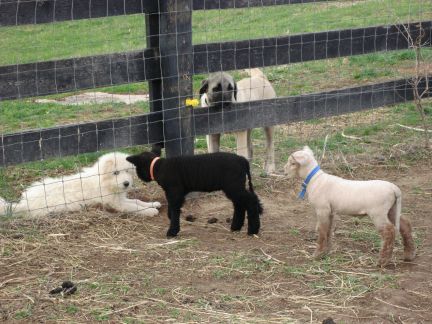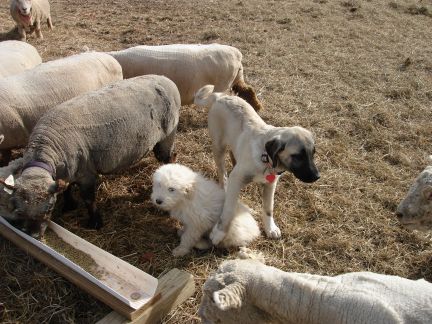 What's your name? I got this!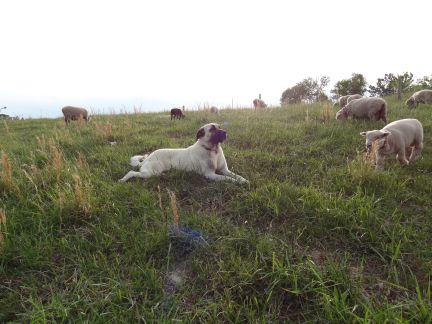 (Bella and her flock)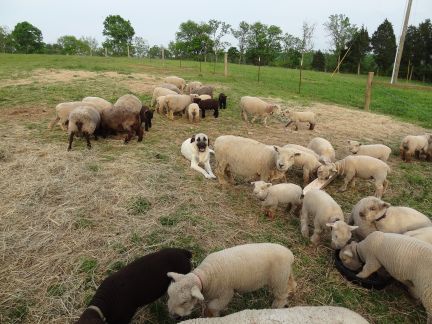 Bella makes sure no coyotes get the sheep food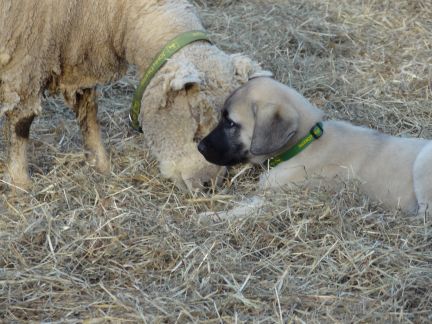 Who's guarding who?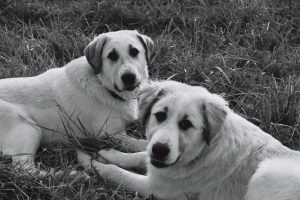 We just can't seem to have enough guardians!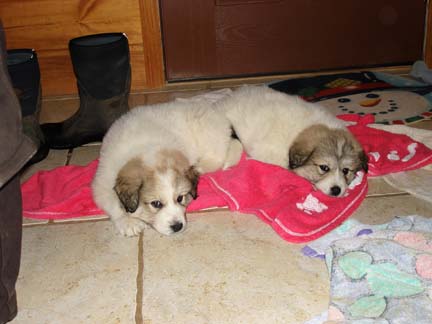 Cane & Sugar
Well, he thinks he's a guardian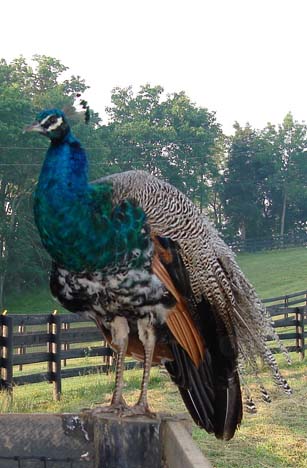 We're not gonna tell him different

Our newest addition: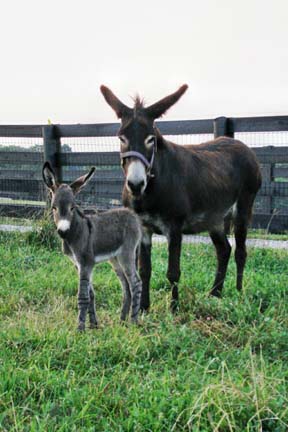 Beulah & her baby girl, Lola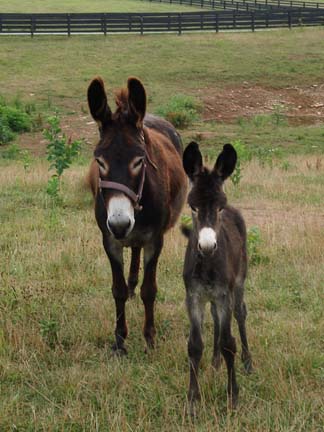 Beulah and her baby boy, Elmo